Some of Our Happy Customers and Custom Jobs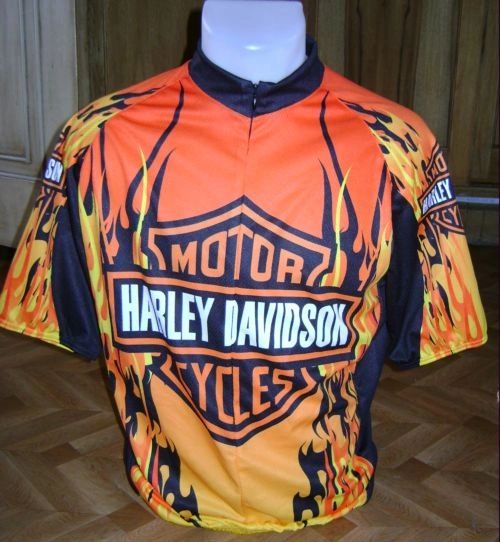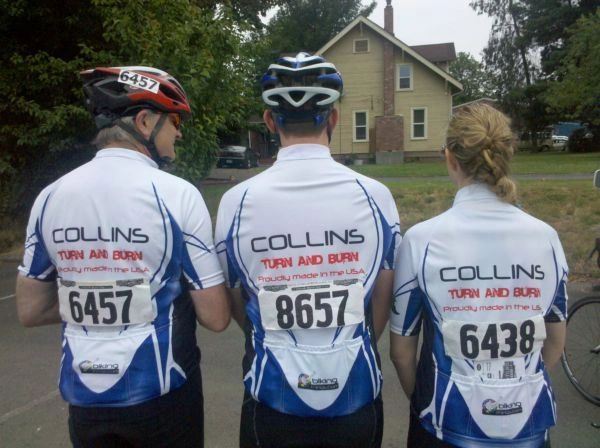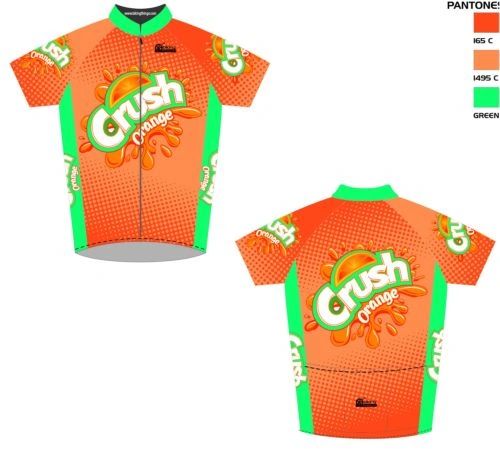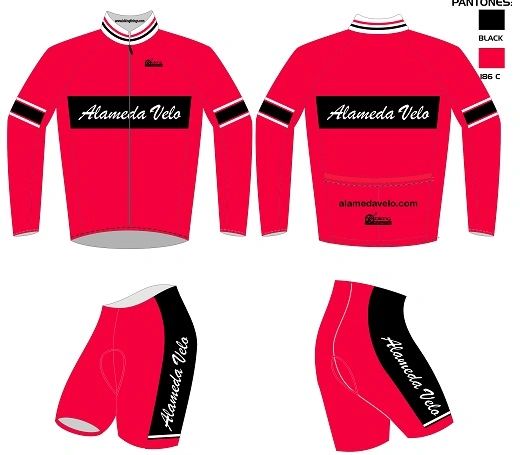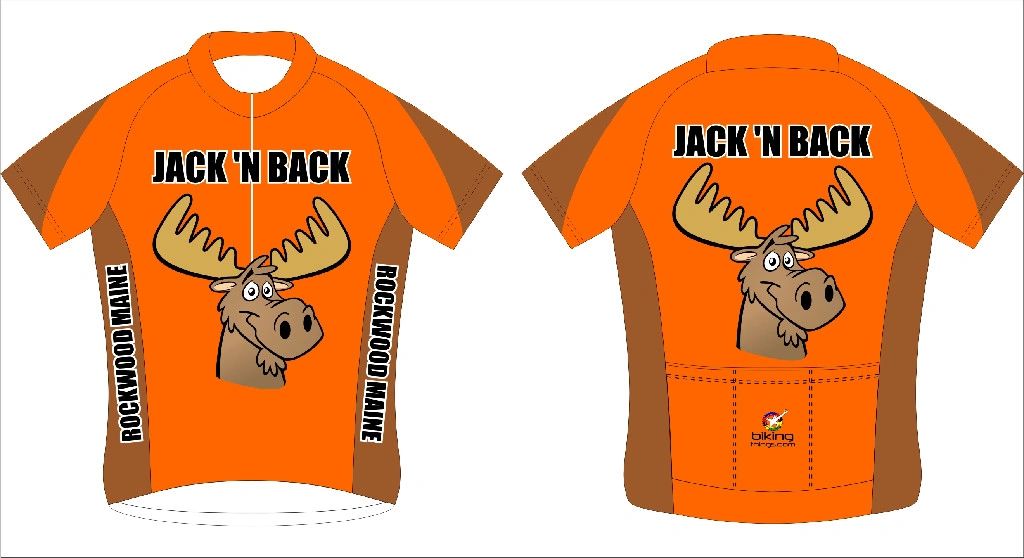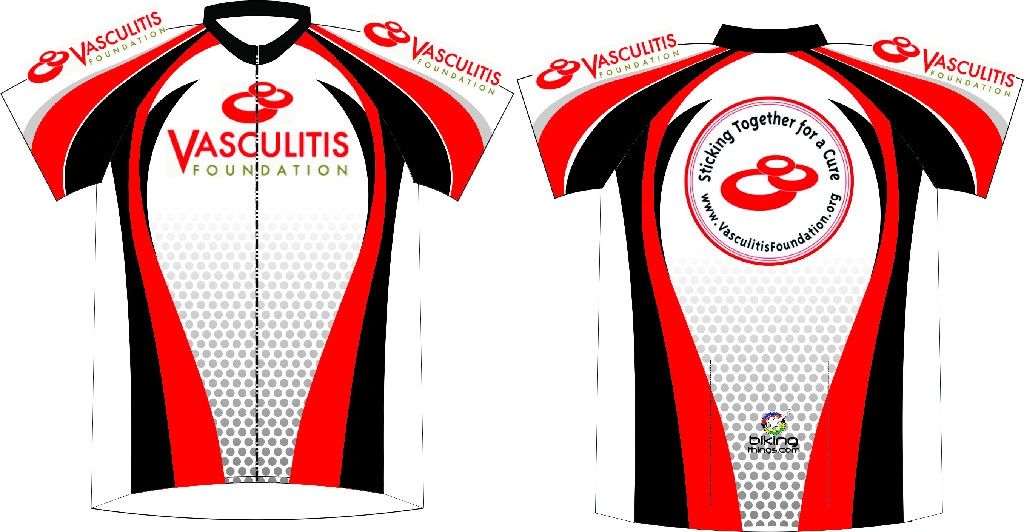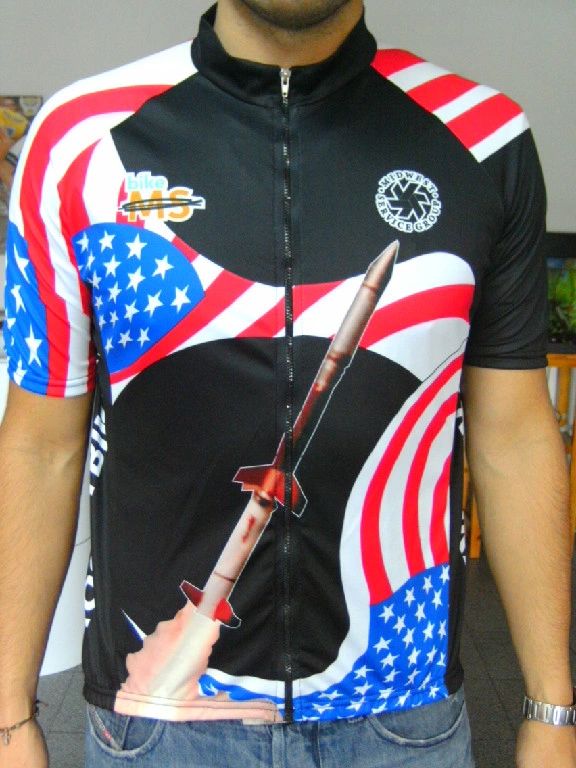 ARTICLES:


Featured at 1888Articles.com - Carlos Ruiz




Advertising on Bike Jerseys: An efficient and effective way to promote your business!
In today's market, smaller budgets and the lack of innovative ways to promote a business make marketing more and more frustrating. In difficult times, the worst thing to do is to cut promotion and advertising funds since your business could come to a screeching halt. So what is the most effective method to utilize limited funds in a difficult market in order to reach your target audience plus increase brand awareness? Simple -- promote business thru custom sport apparel.
No matter the size of your company, having the exposure of your product/service on a bike jersey, running or gym shirt will reach thousands of people in a direct and affordable way. "This way to advertise becomes a moving billboard," says Carlos Ruiz, sales manager for www.bikingthings.com , a web company which specializes in custom sport apparel. Almost all companies can afford the investment to personalize bike jerseys or athletic tops for their employees' athletic events or training programs. In addition to pleasing your employees, you are creating a great opportunity for your employees to market their own company and its products. Companies that sponsor athletic activities can increase their exposure in the local community. It is useful to have bright, large logos, your website, phone number, and even email on the jerseys so people can contact you. *Bikingthings.com can produce small quantities of apparel which means that a company can get exposure to thousands of people for less than $100. Some of the statistics are interesting. On a 40 mile ride, the cyclist is exposed to approximately 30 other bikers, 200 cars, and another 200 people along the way. In this way, your company can reach over 20,000 people for each bike shirt providing it is worn 50 times in a year.. Shirts can be a fine way to start conversations , and who would be better to ask about the company than a motivated employee or a sponsored athlete. With an average investment of $50 per jersey, the cost per thousand exposures is just $2.50. Some of the businesses that can benefit greatly from this strategy include gyms, health and well been stores, training studios, spas, athletic equipment stores, car shops, local restaurants and bars, and car dealers.
Sometimes just getting one inquiry or customer from one jersey, can pay for the whole investment. For Athletic apparel is a great way to create brand recognition and reward good customers. The apparel can be worn to everyday activities like going to the gym, riding a bike, or going out for a run and the company gets free exposure on all of those.
Here is what Bill Ross from Ross Chiropractic in Ventura CA has to say about his experience: "I ordered my custom bike jersey and shorts combination from www.bikingthings.com and have found that this was one of the best advertisements for my business I have done yet. The color combination works incredibly well with my bicycle, and the rewards have been huge. I have new patients coming in and telling me that they saw me riding; these jerseys are moving billboards! Everywhere I go people recognize me because my name is in big letters, it breaks the ice and makes communication so much easier. Why would you want to wear a jersey promoting someone else, why not promote yourself and reap the rewards? I have and will continue to increase my business by wearing my custom jerseys from www.bikingthings.com.
Paul Nicholls from Bali Living Imports, a small furnishing store in Boyne City, MI, talks about his experience: "I live in a small tourist town and we get a lots of non locals that show up for our group bike rides. My custom jersey often comes up in conversations probably because the colors are perfect and my logos look great. They have even brought some of those riders in to my store at a later date. I have many bibs and jerseys to choose from when I go out on a ride and the custom ones have jumped right to the top of my rotation."
Geoff Lew, owner of Aero Physical therapy, tells us: " I am so proud to wear the jersey out on my bike rides and when I have a couple of riders wearing the jerseys, our company name definitely stands out on the road. I look forward to wearing them in upcoming centuries, triathlons, and training rides. Other companies usually required minimums that made it difficult for our small company to reach. The jerseys made by www.BikingThings.com were designed and made for me; they were great looking, reasonable priced. From a business standpoint, having my company's name printed on jerseys and tee shirts is my way of making "Aero Physical Therapy" a household name and your first thought if you should happen to be looking for a physical therapist (especially one who bikes)! "

If you are interested in getting more customers, more traffic in to you store, contact us about getting a custom made bike jersey for your business.

Advanced and technical features used on Smart Fabrics used on sport apparel UV ray SPF, Temp Control.

We have all heard about all sorts of features and technologies used in sport apparel gear but some of those seem to be a little bogus or just difficult to understand. So we contacted Sales Manager of www.bikingthings.com Carlos Ruiz to understand and see with our own eyes what those advanced fabrics really do for athletes.
"It has been a long time since cotton has not been used for pro level athletes in different sports like running or cycling. These days we used the benefits of smart fabrics like polyester, nylon and different blends to our advantage to improve comfort, increase durability and enhance performance and aesthetics" says Carlos Ruiz, sales manager for bikingthings.com , sport apparel company which specializes in custom cycling, tri and running apparel. It is true that smart fabrics are more expensive and more difficult to work with than traditional cotton fabrics, but the final result is well worth the extra investment. We will create a list of the unique features and properties of features bikingthings.com uses in the apparel.
1. UV ray protection: This is one of the most unique features: the SPF 30 factor is achieved by applying a thin layer to the fabric during the manufacturing process. It does not represent an extra weight, color or smell to the fabric, but it does save lives! We have had a lot of customer who have developed skin cancer, but using our long sleeve jerseys, it does not mean they have to give up their bikes. We have developed a test where you can see a sheet of newspaper exposed to the sun light for about 8 hours for 2 days. After that time you can see the side of the paper exposed to the sun completely yellow and tarnished. The side which had the smart fabric (polyester) with our UV ray protection fabric looks like new. This will be the same effect the sun will have on your skin.
Check the following pictures showing on the left the exposed paper to sun after only 2 days and on the right the portion covered with our special SPF30 fabric used in bike jerseys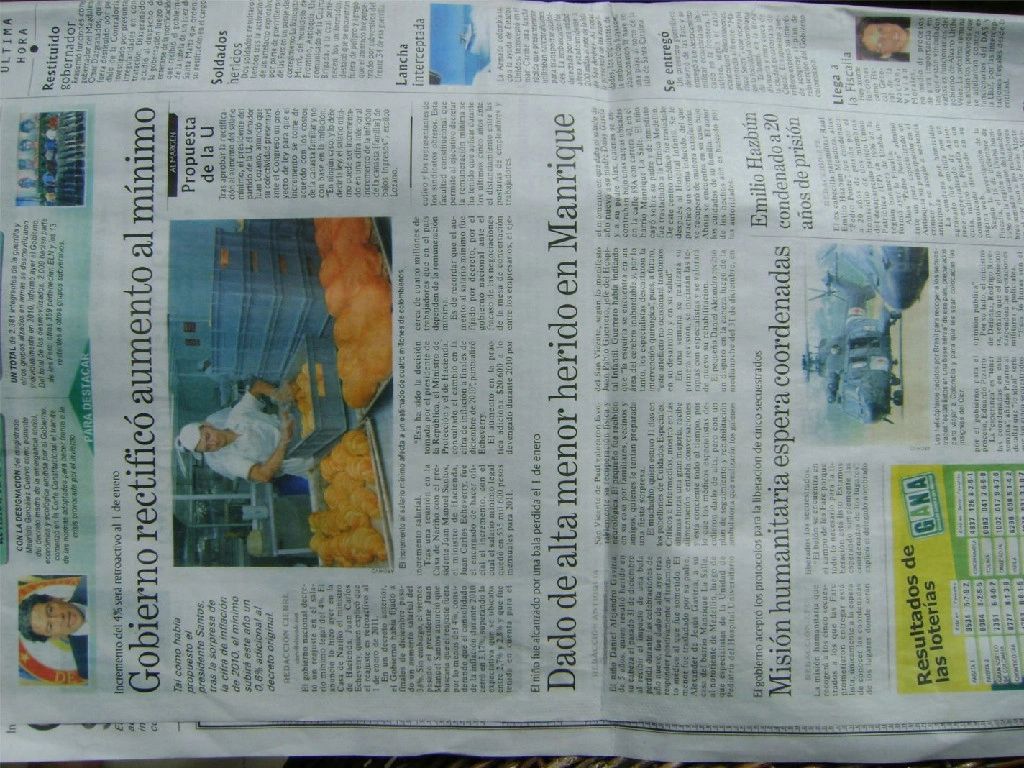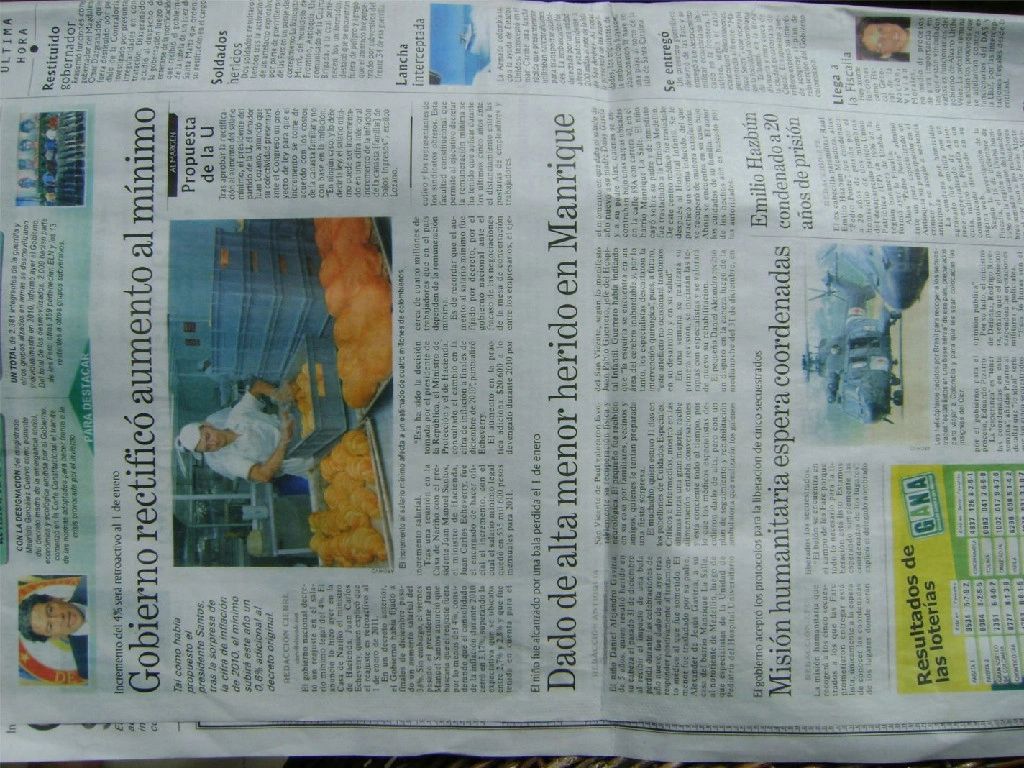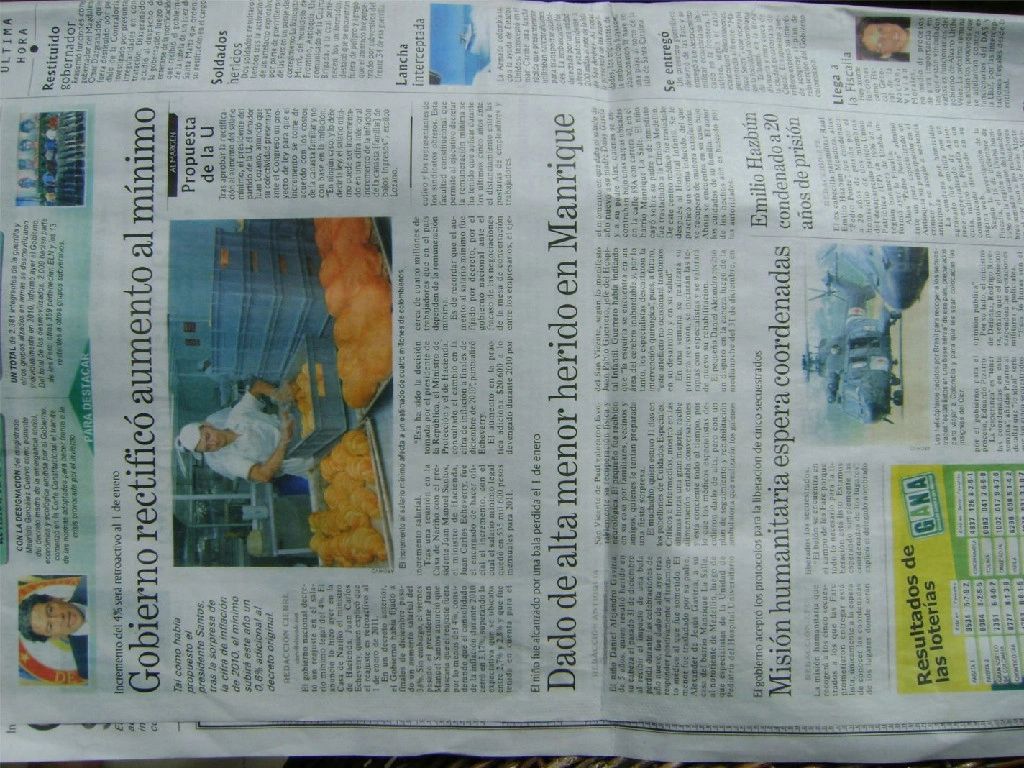 Example of initial newspaper, on the middle our special polyester fabric with UV ray SPF30 Protection technology and finally the discolored and tarnish newspaper on the outside and whither and fresher newspaper on the inside where the fabric covered it.
For a more detail test check the complete video at
//www.youtube.com/cyclingthings#p/a/u/0/XfoB0B_Eb5s
2. Moisture and temperature control: Not all fabrics behave the same and not all polyesters are made the same. So cotton might be soft t the touch, but its is heavier and gets wet easily plus it takes much longer up to 5 times as long to get dry when compared to advanced polyester fabrics. This also means that polyester jerseys do not absorb as much moisture (water and sweat) as other fabric do, but also they once when during strenuous exercise it gets dry much faster. Also as we mentioned, not all polyester are made the same, so we use an "open" knitted polyester which allows water, moisture and sweat to be transferred thru the fabric much faster so the wet and cold feeling is minimize and also the drying time.
Check the pictures below and see how a "close" knitted polyester used by a top European manufacturer does not absorb the water droplet where an "open" knit fabric absorb the drop much faster and in to a wider area, maximizing the exposure and allowing for a faster drying.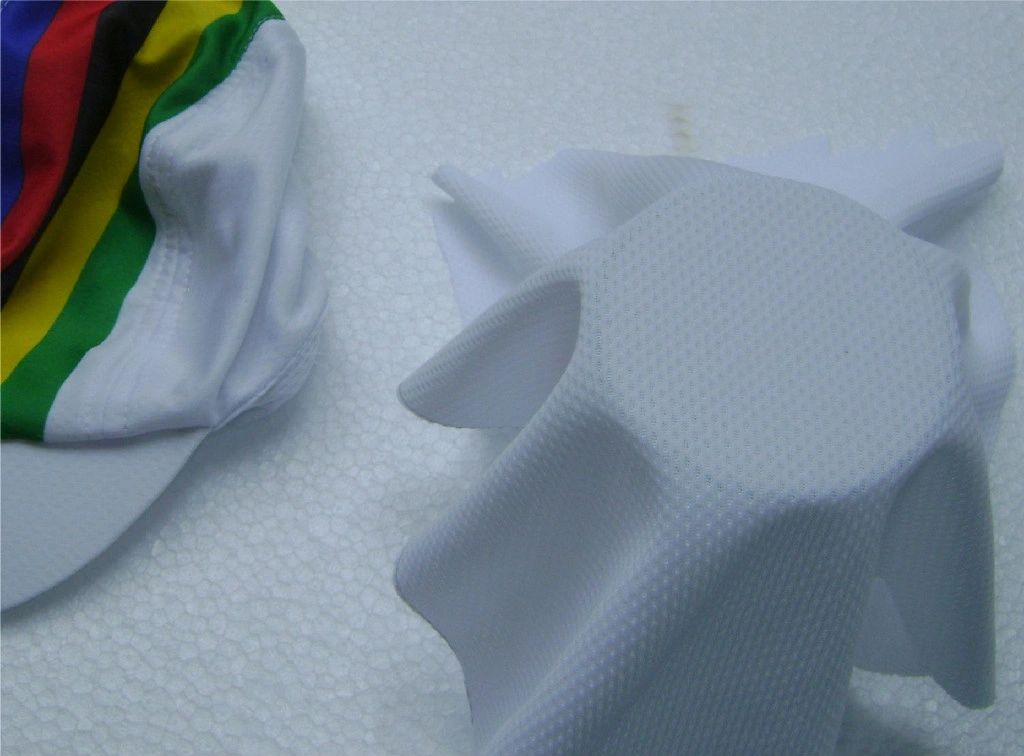 Example of close knitted fabric on the top with no water absorption and open knit fabric used by bikingthings on the bottom with fast water absorption
For a more detail test check the complete video at
//www.youtube.com/watch?v=ZGVPeVxIpV8
3. Shape and colors on the fabrics: because the digital sublimation process is used, the colors never fade like it happens with screen printing. This ensures a good and quality exposure for any sponsor plus the comfort factor for the person who wears the piece. It will be a bad investment for a company to sponsor sport apparel piece which after a couple of washes, the quality is compromised. With the digital sublimation that is avoided; colors and shape stay true after years and even if hard chemicals like bleach is spilled to it no degradation occurs. The same is to say for the shape of the piece; while cotton looses it flexibility and original shape making the piece uncomfortable after some uses, polyester fabrics stay true, after washes, flexes and exposure to sun and harsh conditions.
4. More flexible garment and better construction: Polyester fabrics depending on its construction and the fiber blends used can flex up to 15% of its original shape. This allows for a better construction of the garment with more panels to conform to any body type. Most sports demand an aerodynamic fit, with less drag and less flapping during exercise. This means better performance for the athlete and a much better fit and exposure for the sponsors.
5. Stain and Bad odor protection: Finally because of the technology and the knitting technique of polyester it prevents the fabric from getting stained. This is especially important when exercising during extreme conditions like rain, mud, or simply on the road. It also prevents bad odors from sticking to the fabric. It uses different specific materials which act like antibacterial aid, preventing the garment from getting bad smells unlike your typical cotton cap or shirts. Cotton is very likely to get stained and when wet, bacteria and bad smells trive under those conditions.
NEW ARTICLE!






OTHER COOL LINKS:

www.bikingthings.com/ Bike jerseys, Cycling apparel, Custom Cycling Shirts and Shorts

www.breakawayclothing.com/ Custom Sport Apparel, Running Gear, Triathlon tops and suits, Custom and semicustom Cycling Jerseys and Shorts

www.eventosydecoracion.com Event and decoration site

www.coolbikejerseys.com Very Unique design for custom jerseys

www.semicustombikejerseys.com The largest and most exclusive designs of semicustom and precustom cycling jerseys

www.bikejerseys.co Very Cool Bike Jerseys, amazing designs and great prices

www.radsports.de Cool German website for cycling and sport trikots

Bike jerseys, custom made cycling apparel, customized cycling shirts and shorts, semicustom designs, no fee free designs for sublimated apparel